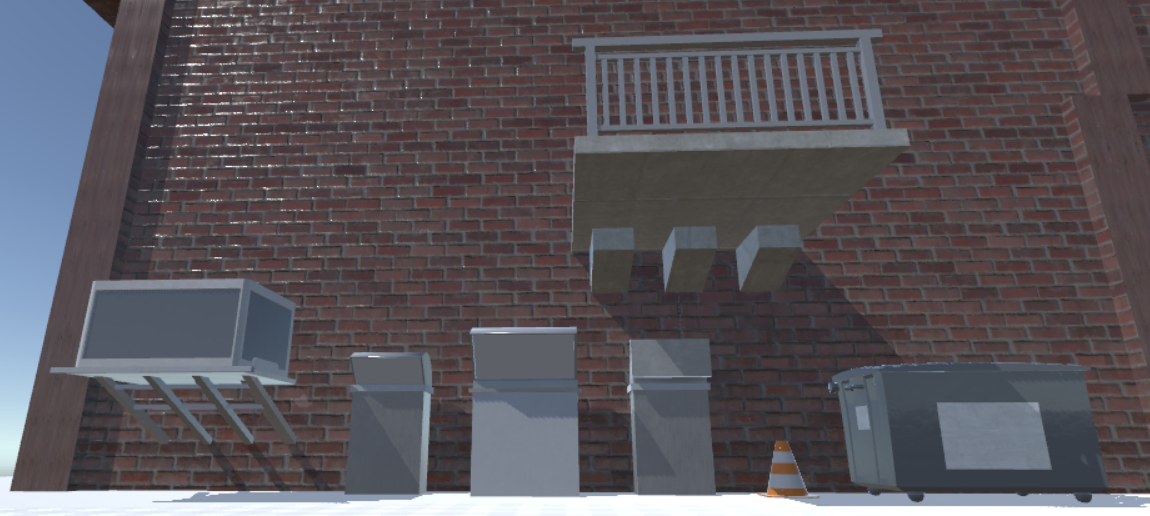 Urban Assets
A downloadable asset pack
Urban Asset Pack.
Game ready Assets for Unity3d.
What do I get from this Package?
All the Assets are already usable for Unity. Drag and Drop and the asset is already doing its thing.
Traffic Cone
Dumpster
3x seamless Air Shaft Parts
Air Conditioner
Platform
You get the Unity Asset Package and the Model Data if you want to change something feel free to do so! Assets can be used for personal and commercial use.
Crediting me is optional but would be really appreciate and I would thank you with a lot of hugs <3.

Feel free to follow me on twitter for more FREE ASSETS, 3D ART or SHARING LOVE.
TWITTER

Comments
Log in with itch.io to leave a comment.
models are broken and incompleted :(
Nice work, the last image looks like the view from my first apartment window :(